CloudAEye root-cause analysis with context
Benefits
AI-Powered
Provides end-to-end visibility into your serverless applications. Never miss an anomaly with AI-powered models that will ingest and analyze all the data and identify anomalies and root-cause of the incident.
Intelligent Monitoring – Use a monitoring solution that does not require you to tune configuration and rules constantly. Be productive in under 10 minutes.
Intelligent Alerting - Alert storms are a thing of the past! Your team receives a single notification from CloudAEye when there is an anomaly.
Get the answer to critical questions such as "Why Is My Service Unhealthy?" – CloudAEye delivers sophisticated root-cause analysis with detailed context that saves valuable time during an incident.
Contact Us
Features
Serverless Monitoring
Real-time insights about critical application issues. The AI-powered models analyze data streams and monitor thousands of metrics to establish normal bounds for application behavior and can automatically identify deviations from normal activity
Monitor all your functions & AWS services in one place with out-of-the-box integrations
Get actionable insights without the digging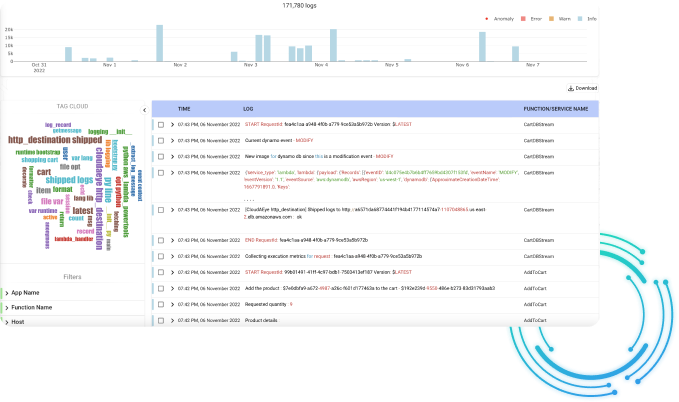 Logs Analysis
Search and analyze logs faster for rapid troubleshooting
See AI-powered root-cause indicators from the logs automatically during an incident and avoid digging through logs
Centralize all logs from lambda and AWS services with out-of-the-box integrations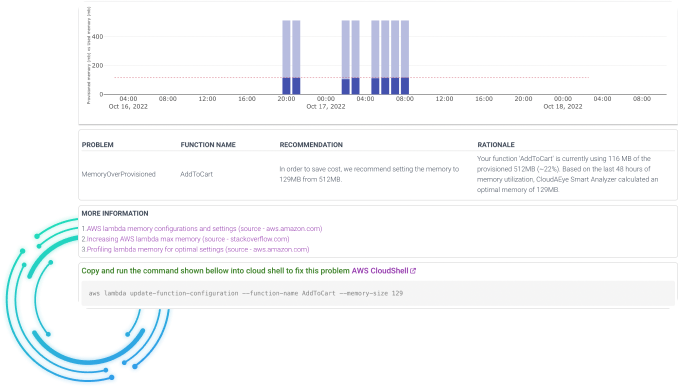 Operational Insights
Automatic detection of lambda operational issues such as Cold Start, Throttled, Errors, Out of Memory, Over Provisioned or Timeout
Resolve issues quickly with ML-powered insights. See contextual information about the issue and recommendations on the possible fix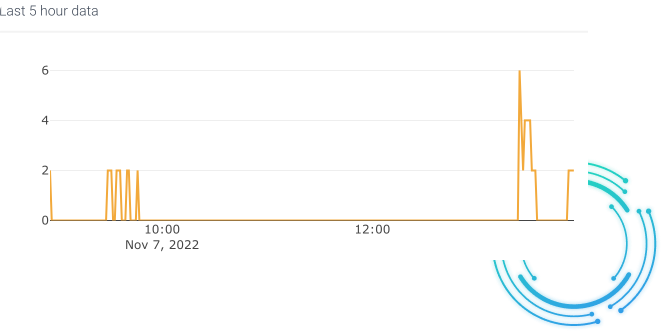 Keep-alive
When a lambda function receives a request, AWS lambda runtime prepares an execution environment. This initialization can take some time.
Automatic scaling of lambda function to avoid Cold Starts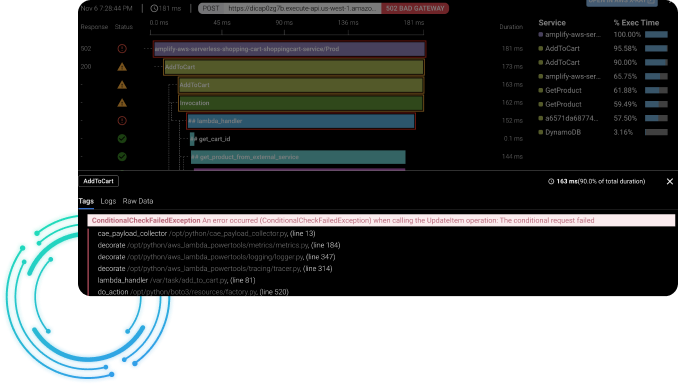 End-to-End Monitoring
Avoid digging through a large number of traces during an incident with AI-powered anomaly detection of distributed traces. Only look at the traces that are not normal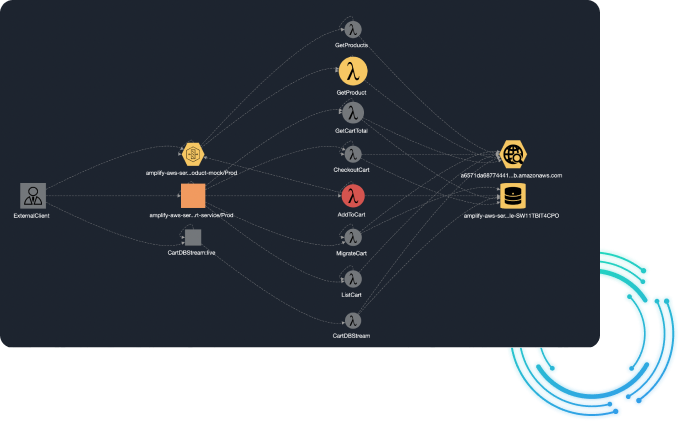 Root-cause Analysis
Automatic discovery and dependency mappings
Breaks down silos between logs, metrics, and traces
Identify, scope, and resolve issues with AI-based root-cause analysis with context. Root-cause analysis removes siloes and saves time and money by expediting recovery from downtime
Contact Us
Services
Our Services
Copilot for Serverless Application Management
Anomaly Detection
Expedite detection and troubleshooting of incidents using sophisticated machine learning (ML) and deep learning (DL) models that automatically surfaces the anomalous service(s) and provides insights and recommendations to quickly resolve the incident.
Root-cause Analysis
Speeds up incident resolution with near realtime root-cause analysis at the time of an incident. Our sophisticated models detect patterns across the distributed cloud services and applications and identifies the root-case.
Automated Context
Get all necessary information (logs, metrics, traces, etc.) about the incident and avoid costly investigations. Save time and money and avoid data siloes.
Monitoring
Highly scalable service that automatically scales as your workloads grow or shrink. Out-of-the-box integration of AWS Services.
Centralized Logging
Enterprise grade and highly scalable service with multi-AZ support. Sophisticated log parsing. Highly secure with out-of-the-box integration with AWS IAM, Cognito.
Distributed Tracing
Performance and latency analysis for distributed microservices based architecture. Service dependency analysis. Automatic detection of anomalous traces.
Build Your Busniess
Take the stress out of your cloud operations by leveraging start-of-the-art ML/DL techniques! Augment your SRE & operations teams with AI-powered solutions such as observability, anomaly detection, root-cause analysis – all designed and purpose built for serverless applications.
TRY FOR FREE